Personalization Image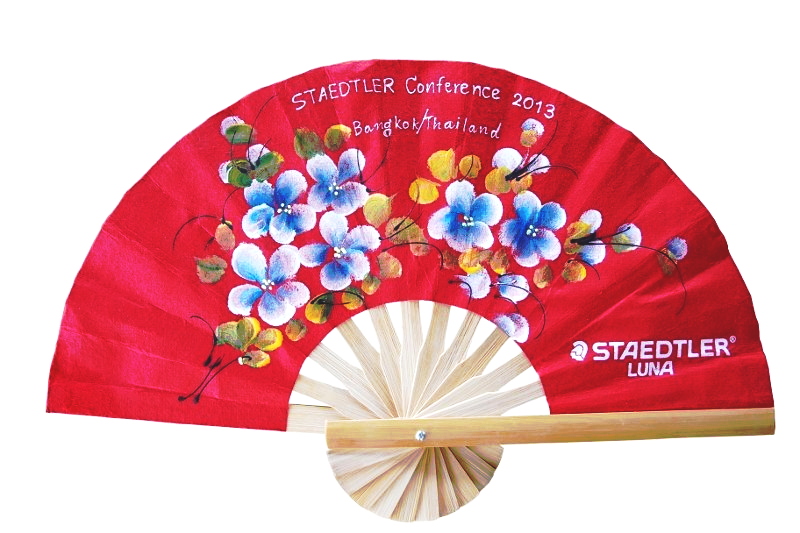 Description
A paper hand fan with one-color logo, an additional hand painted design and hand written text, on background color red.
Nice to know:
Staedtler Mars GmbH & Co. KG, founded 1835, is a German company specialized in fine writing instruments. The company manufactures and supplies quality instruments for writing, creating art, and making engineering drawings. They have always been our choice for good pencils and erasers, so we were happy for the opportunity to create their screened logo hand fans.
Photo shown with permission from Staedtler, Thailand.
Personalization type
Screened logo or design