Personalization Image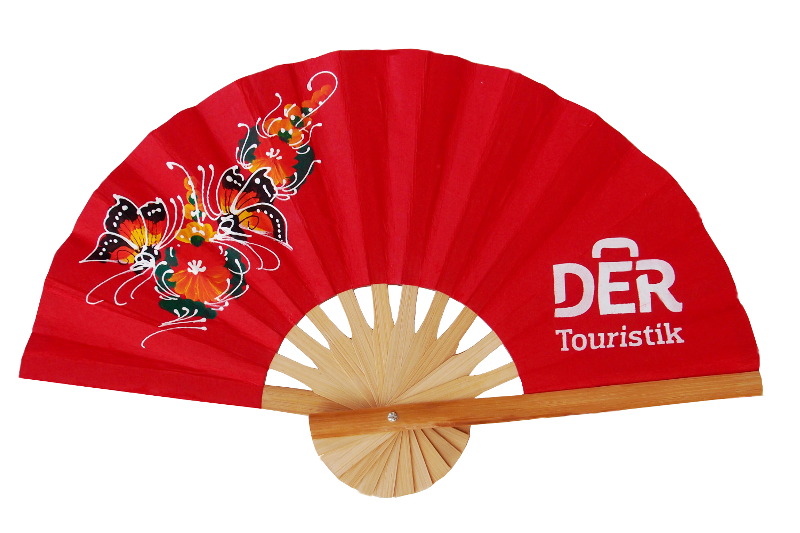 Description
A paper hand fan with one-color logo, and an additional hand painted design on background color red. This is a later variation of the Staedtler logo and painted design hand fan.
Nice to know:
DER Touristik is Germany's second largest tourism operator, with over 2,100 sales outlets in Germany, while serving as umbrella organization for over 15 tour operations brands throughout Europe. More about the organization at www.dertouristik.com.
Our DER Touristik client informed us that their guests absolutely loved these hand fans.
Photo shown with permission from DER Touristik.
Personalization type
Screened logo or design