Wedding fan photo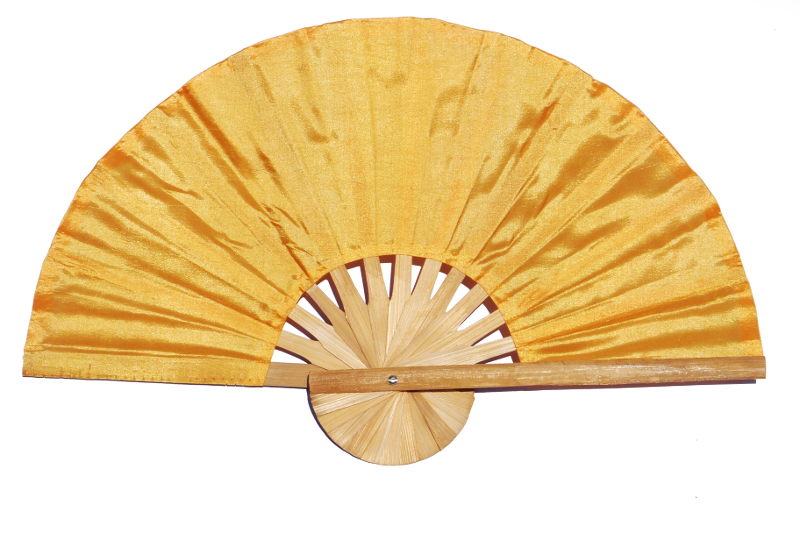 Description
Silky fabric wedding fan in solid color "Deep Orange (70%)". Natural bamboo frame.
Open width 41.5 cm (16¼ inch), folded length 25 cm (10 inch) = large.
Our colors follow the naming concept of Internet colors. While all device screens are different, these colors are still relatively easy to specify and verify, without using costly color guides. We have made some adaptations. Any color "dark" we have renamed to "deep", and we write light, medium, deep as separate words.
Find Deep Orange (70%) by going here , scroll to  Orange Colors, see DarkOrange, click on Shades, click on 70%. This is not perfect, but its quite workable.
Alternatively you can specify colors using the Pantone Coated/Uncoated color guide. The Pantone guide is costly, however many paint specialists have this particular version of it. Note that Pantone has many versions of color guides, we only have this one particular version.
Wedding fan motif
Solid color
Wedding fan material
Bamboo, Silky fabric
Production process
Handmade