Personalization Image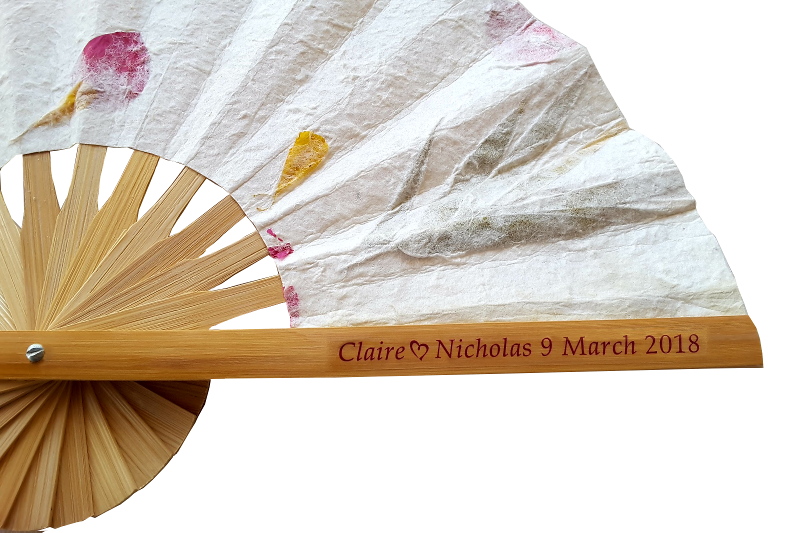 Description
This pressed  flowers wedding fan is personalized with a clear sticker showing the wedding couple's names and the wedding date placed on the fan handle. This fan is made with an environmentally responsible a bamboo frame and handmade mulberry paper.
Name and date stickers carry a minimum order quantity of 100 stickers. You can also order, for example, 45 wedding fans and 100 stickers and place the remaining stickers on any other items. You can also request all stickers to be separate. Supporters can have lots of fun placing them on the wedding fans, wedding gifts, and other items.
The font used here is URW Chancery Italic, font color deep pink.
Practically all fonts are available, and many symbols. Choose your favorite font and color!
Personalization type
Sticker names and date