Personalization Image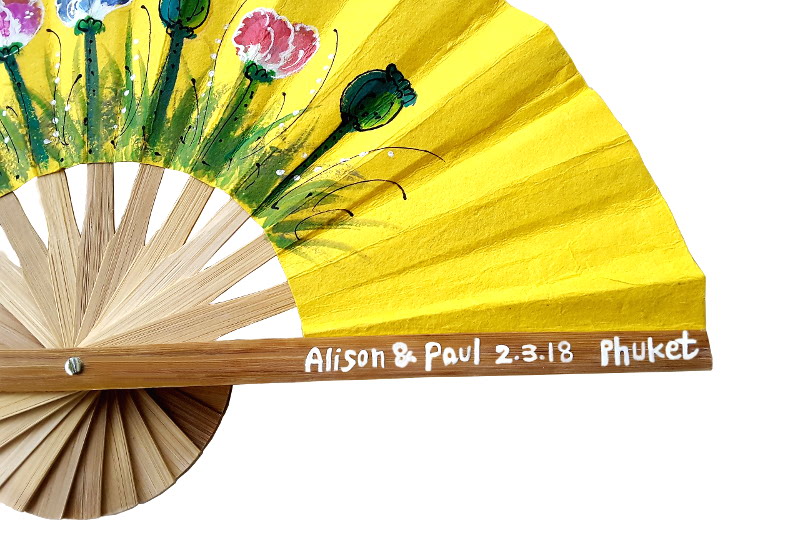 Description
Hand painted names, date and place on the wedding fan handle. Here on a hand painted paper wedding fan with hand painted design "Six Flowers on Gold", made with a natural bamboo frame, in size large.
Example: Alison & Paul  2.3.2018   Phuket
There is no minimum order requirement for hand painted names and date, prices shown are for the base quantity of 60 pieces.
Personalization type
Painted names and date