Personalization Image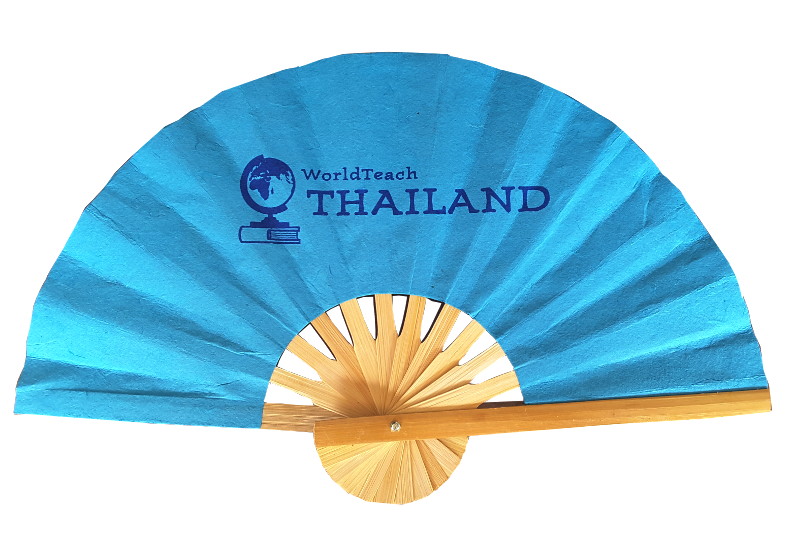 Description
This is a solid color skyblue mulberry paper hand fan with a one-color screened logo.
Nice to know:
WorldTeach Thailand, together with the Thai Ministry or Education, provides volunteer native-speaking English teaching for elementary and high-school students in less privileged areas of northeastern Thailand (Isaan). More about this organization at www.worldteach.org.
Photo shown with permission from WorldTeach Thailand.
Personalization type
Screened logo or design